This post is sponsored by Taylor & Colledge. As always, all opinions and thoughts are 100% my own. Thank you for supporting the brands that help make Browned Butter Blondie possible.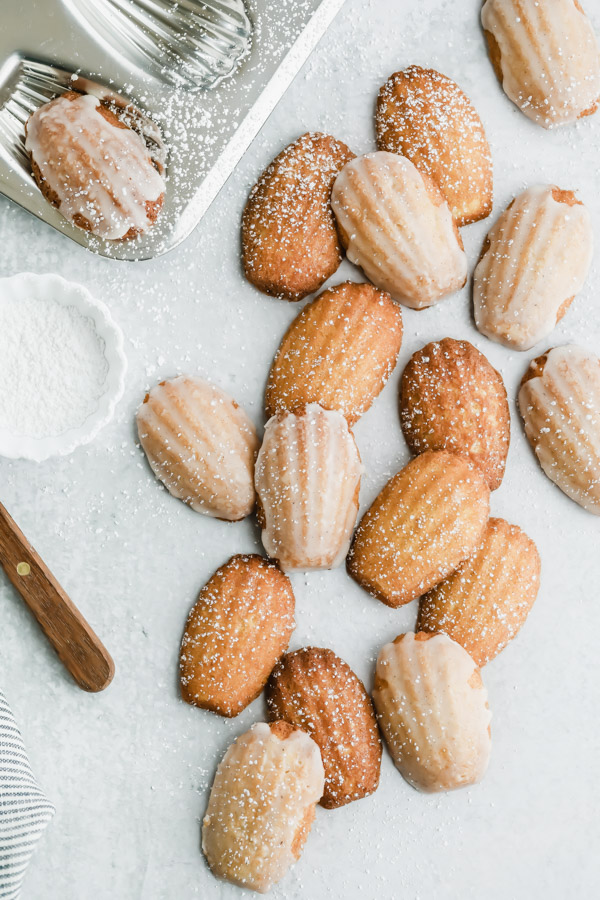 This Valentine's Day we were on an airplane most of the day traveling home from a fabulous week in snow-packed Deer Valley. We were all a bit tired from the ski trip so our happy heart day dinner consisted of take out picked up by yours truly and a fresh made batch of chocolate chip cookies. I have zero complaints but it's the perfect excuse to postpone our Valentine's Day celebration until the weekend.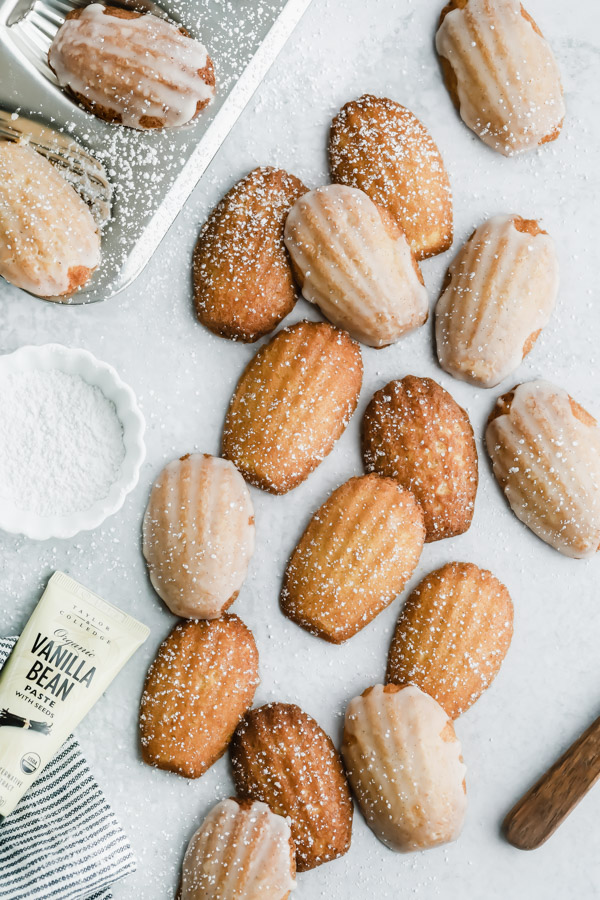 Nothing says I love you quite like baking something sweet for someone you love. In the spirit of keeping the love flowing even after February 14th has come and gone, I spent yesterday afternoon baking up my husband's favorite cookie of all time. The classic madeleine. It's almost a misnomer to call this cookie a cookie as it's one of those treats that walks a fine line between cake and cookie. Is there anything better?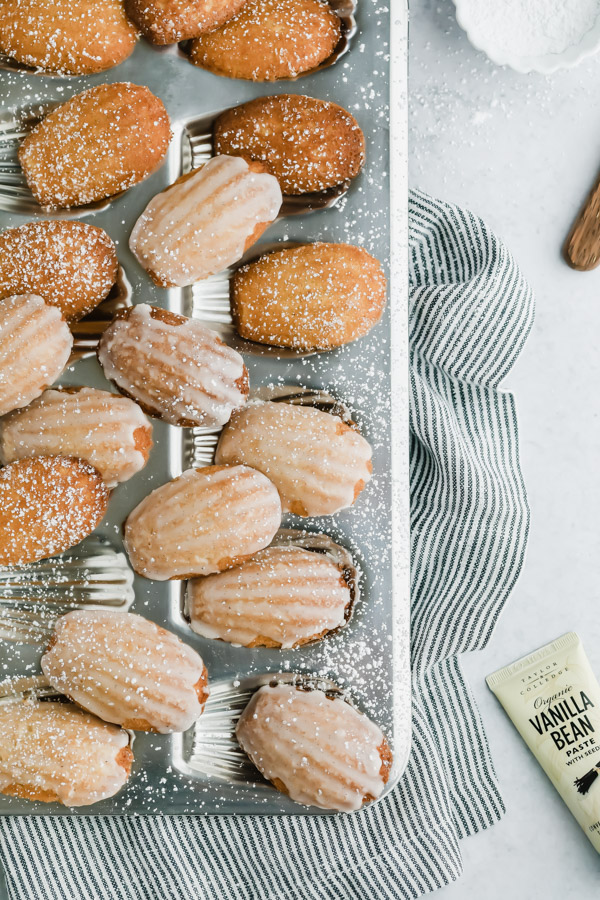 My husband adores these cookies and by the looks of the empty cookie plate, so does the rest of my household. I've made madeleines many times before but this time I decided to kick things up a notch and use browned butter and vanilla bean paste to really enhance that classic madeleine flavor. We all know that browned butter makes everything better so don't think twice about skipping this step. Using a quality vanilla bean paste like this one from Taylor & Colledge is also key to the I-could-eat-the-whole-batch success of this madeleine recipe. Every single crumb is loaded with flavor and since each cookie is just a bite or two, no one will blame you if you eat several at a time.
…