A perfectly spiced gingerbread bundt cake drizzled with maple bourbon glaze. A deliciously simple and festive cake that belongs at the tippy top of your holiday baking list!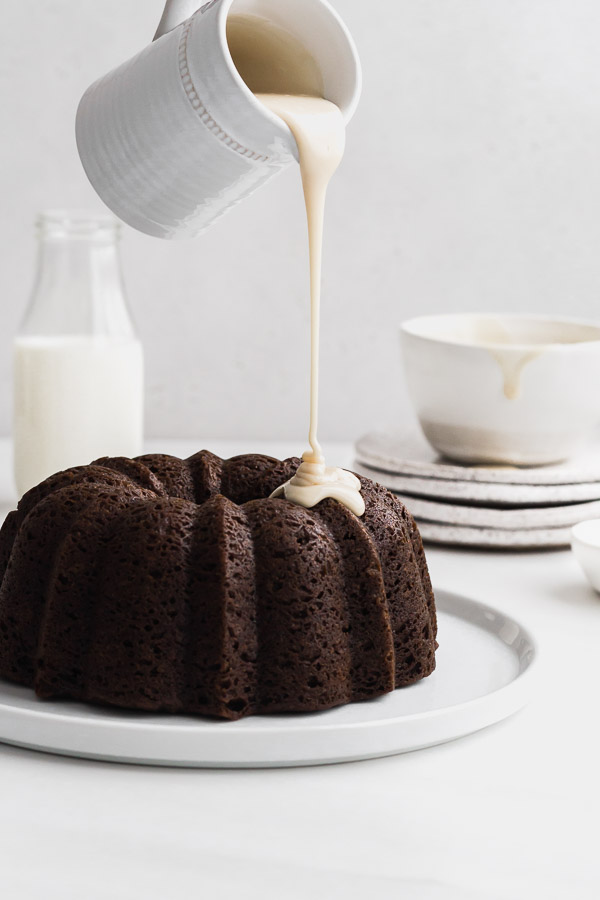 Growing up my grandparents lived just a few miles away from us. My grandmother, who we called Mama, loved to bake just as I do and she had an affinity for bundt cakes. If she came to your house for dinner or you popped over for a quick visit, you could be certain that Mama would have a freshly baked bundt cake in hand. Complete with a perfectly drizzled sugar glaze.
I remember in the springtime she would fill the center of her bundt with flowers from her backyard garden. The little pop of color from her dainty arrangement was such a delight and it always made me smile. My grandmother never made a fussy layer cake or anything with a fancy frosting, choosing instead to spread a little love and joy one bundt at a time.
…