Classic Slow Churn Chocolate Ice Cream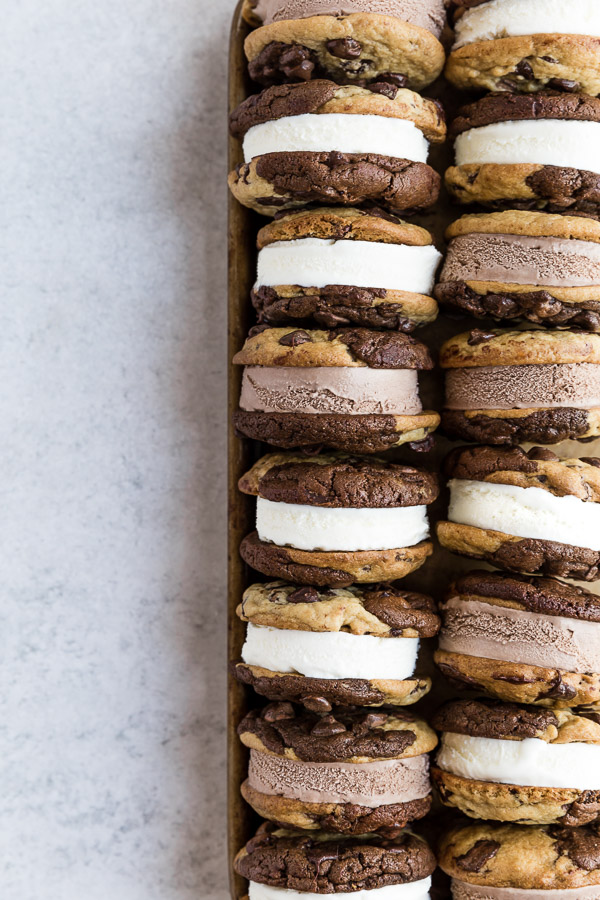 Created By:
Browned Butter Blondie
⅓ cup brown sugar
⅔ cup granulated sugar
3 eggs
¾ cup unsweetened cocoa powder
1¼ cup whole milk
1½ cups heavy cream
⅛ tsp kosher salt
Combine sugars, eggs and cocoa powder in a blender or food processor. Mix until well combined. Mixture should be smooth.
In a medium saucepan, bring whole milk to a a boil. Slowly add the hot milk to the chocolate and sugar mixture and blend until well combined.
Pour the mixture into a medium saucepan and stir constantly over low heat with whisk.
The mixture will thicken gradually.
Do not boil or the eggs will begin to scramble.Remove the mixture from the heat and pour through a fine mesh strainer into a large bowl.
Allow to cool for 10-15 minutes and then add in the heavy cream, vanilla and salt.
Cover the bowl tightly with plastic wrap and refrigerate for 2 hours or overnight.Once chilled, stir the chilled custard and pour into the chilled bowl of an electric ice cream machine. Churn according to manufacturer's directions. You may have to freeze in two batches depending on the size of your ice cream machine.
Once churned ice cream will be soft. For a firmer ice cream, place mixture into a freezer safe container, cover and freeze 4 hours or overnight.
Cook time includes chilling and freezing time.
Store ice cream tightly covered in freezer.
Recipe by
Browned Butter Blondie
at https://brownedbutterblondie.com/over-the-top-ice-cream-cookie-sandwiches/